Creating an urban identity for a Manchester music promotions company, that wants to bring the music closer to the people with its unique live streaming service.
​​​​​​​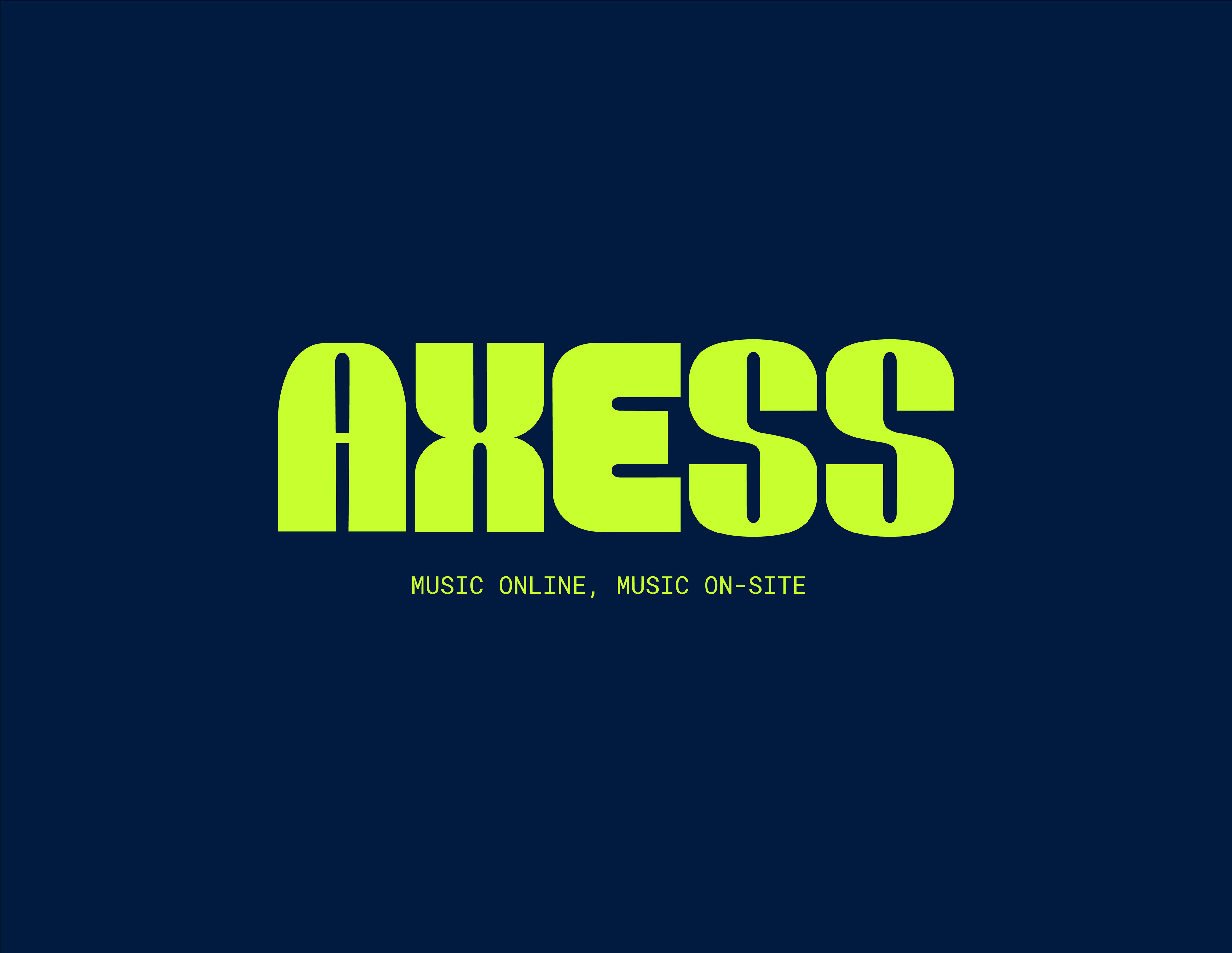 If you love being that person who 'knew the band before they were cool' then Axess events are not to be missed. But for when you have to miss out, Axess has created a unique platform that live streams the freshest sounds straight to your device, so you can join in or simply save the performance to watch later.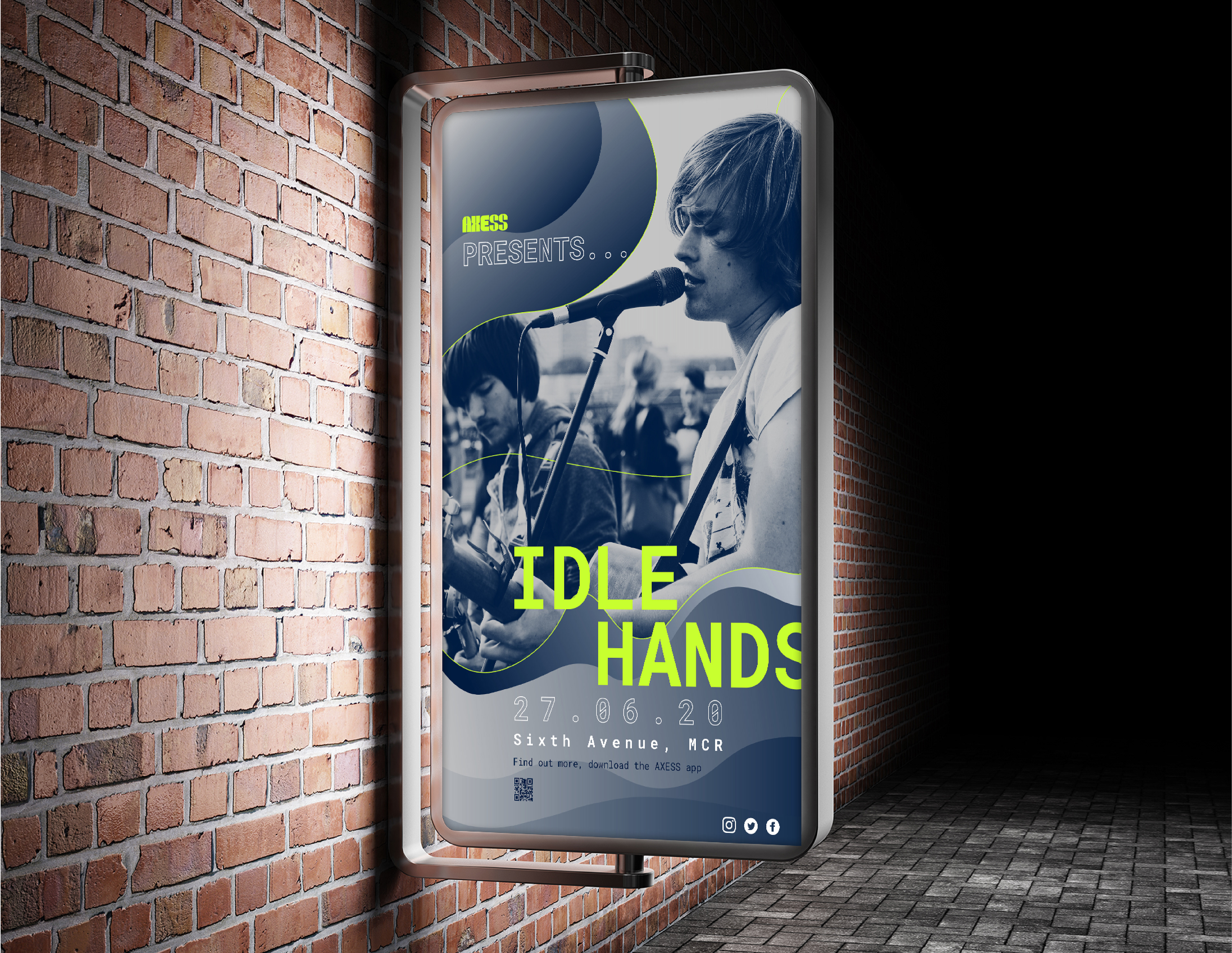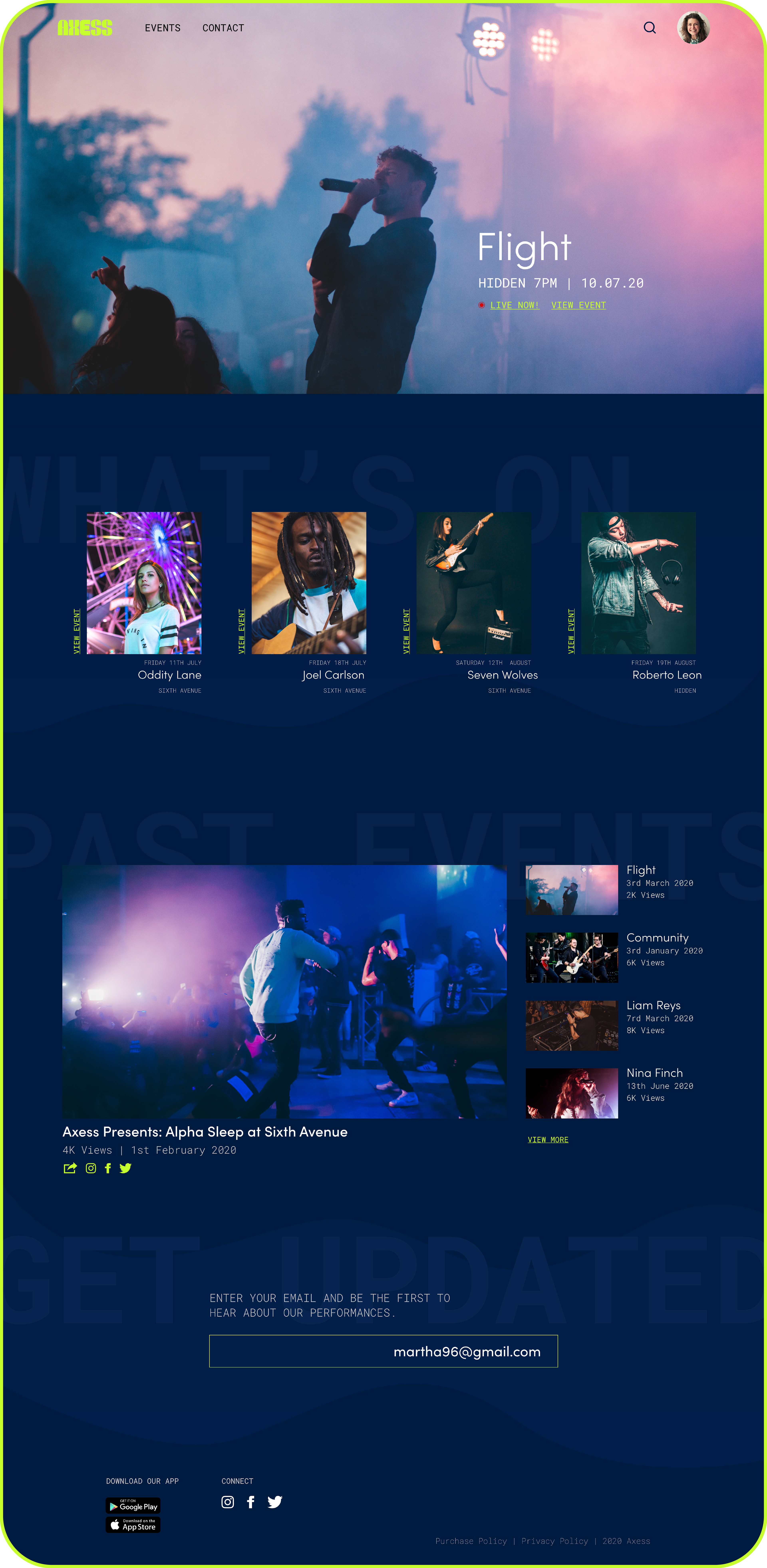 The identity for Axess takes its inspiration from the bright and bold city it was born from, Manchester. It uses an unforgettable shade of green and a handmade typeface to create its attention-grabbing logo. The website and E-ticket both use a dark colour scheme as they'll mainly be used during the night and it makes for more comfortable viewing, using the lime green colour to highlight important information and headlines.
Programmes used: Illustrator, Photoshop, Sketch.