To create a brand identity and packaging for a high-end granola company.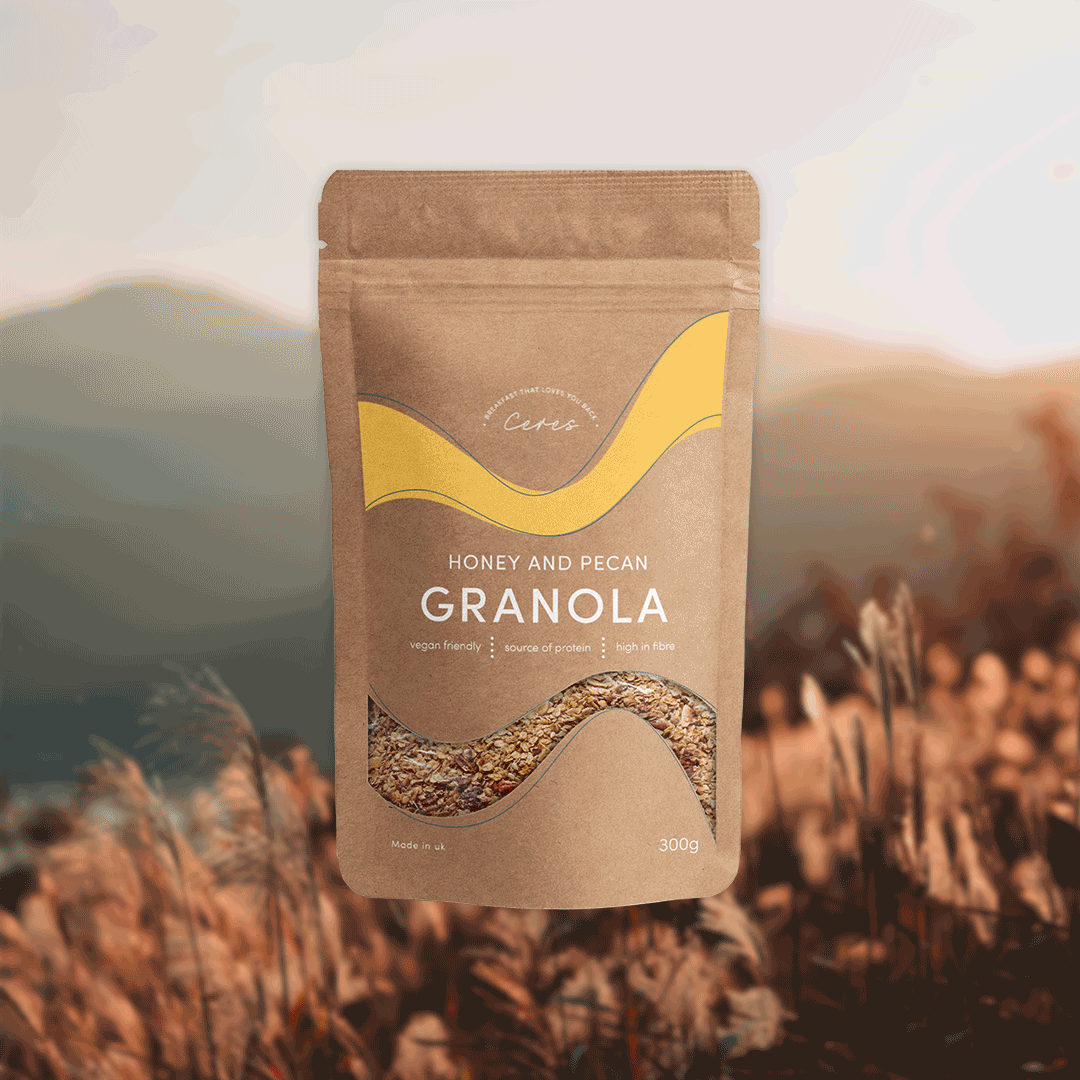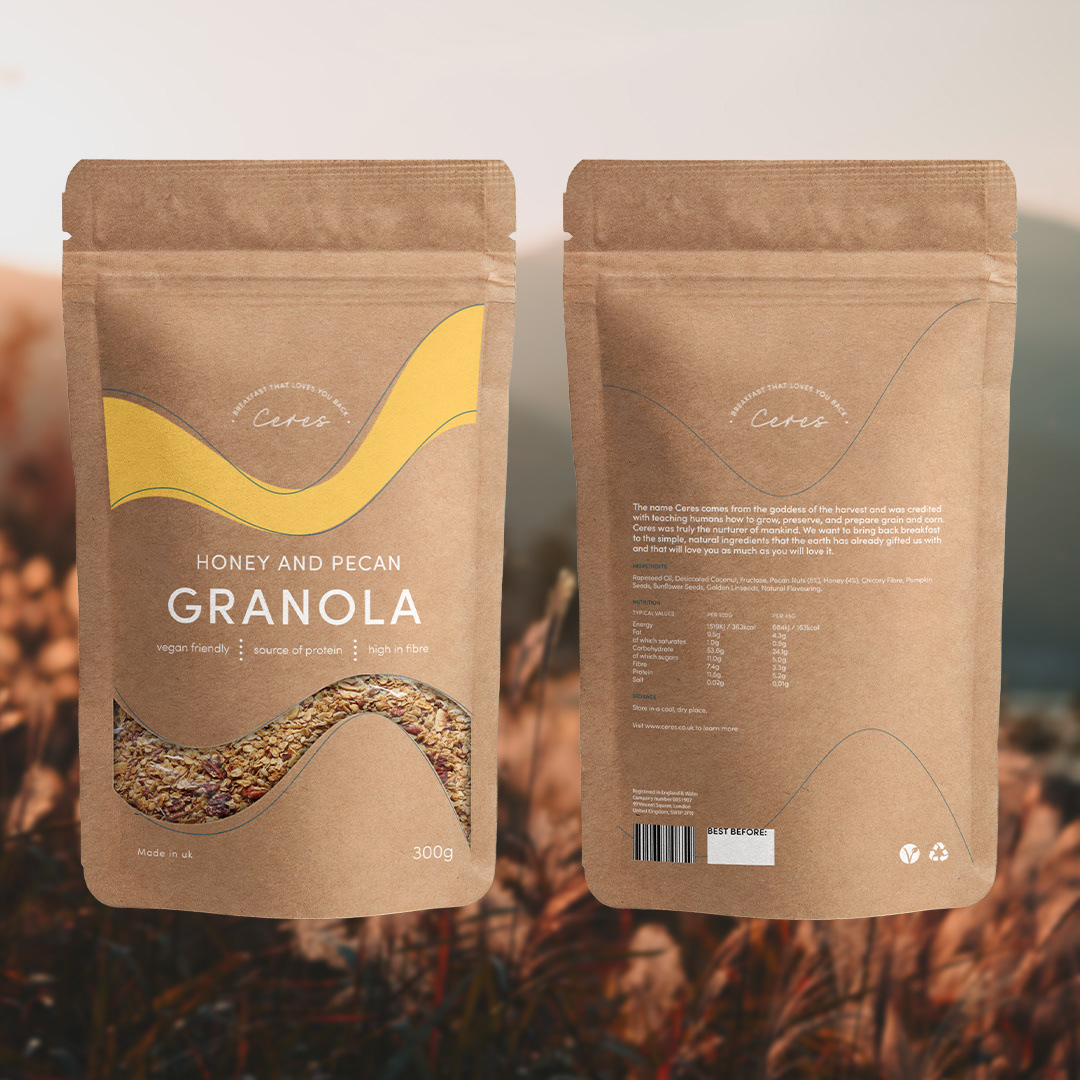 Ceres, the Roman goddess of the harvest, is credited with teaching humans how to grow, preserve and prepare grain and corn. Her name fit perfectly for a luxury breakfast brand with the message being 'breakfast that loves you back', as she was indeed a nurturer of humankind.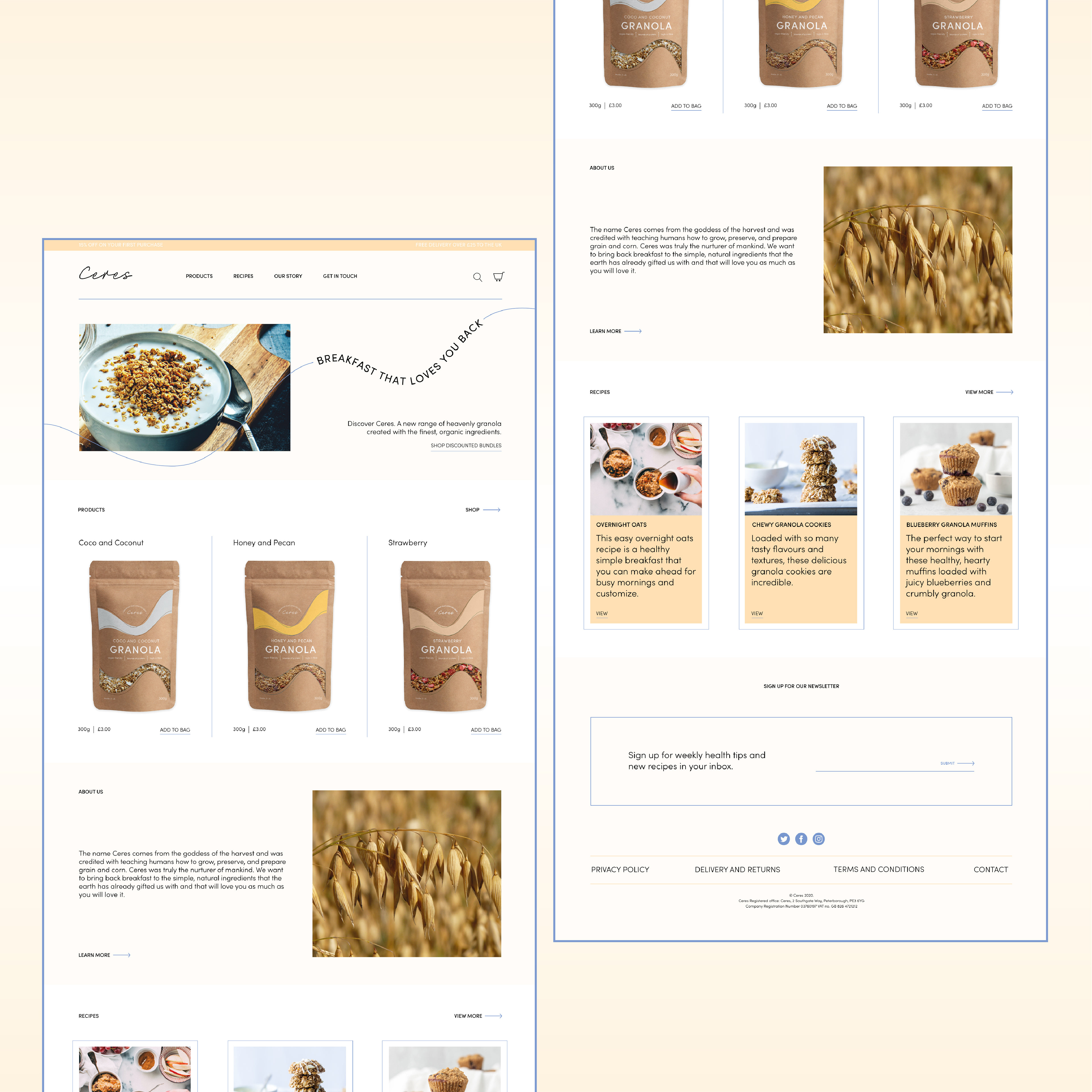 Ceres needed to highlight that it was an organic product that kept its ingredients simple, all whilst still looking like a luxury product. Having more eco-friendly packaging using kraft style bio-paper pouches associates more with the health food sector, and using organic shapes for the patterns on the design adds style. Using a cursive typeface for the logo and pairing it with a low-contrast, round typeface provides a delicate look. It contrasts with the usual bright, bold-san serif products in the breakfast aisle. 
Programmes used: Illustrator, Photoshop, InDesign, XD.