Creating a family of beers that celebrate the bold flavours from the seasons.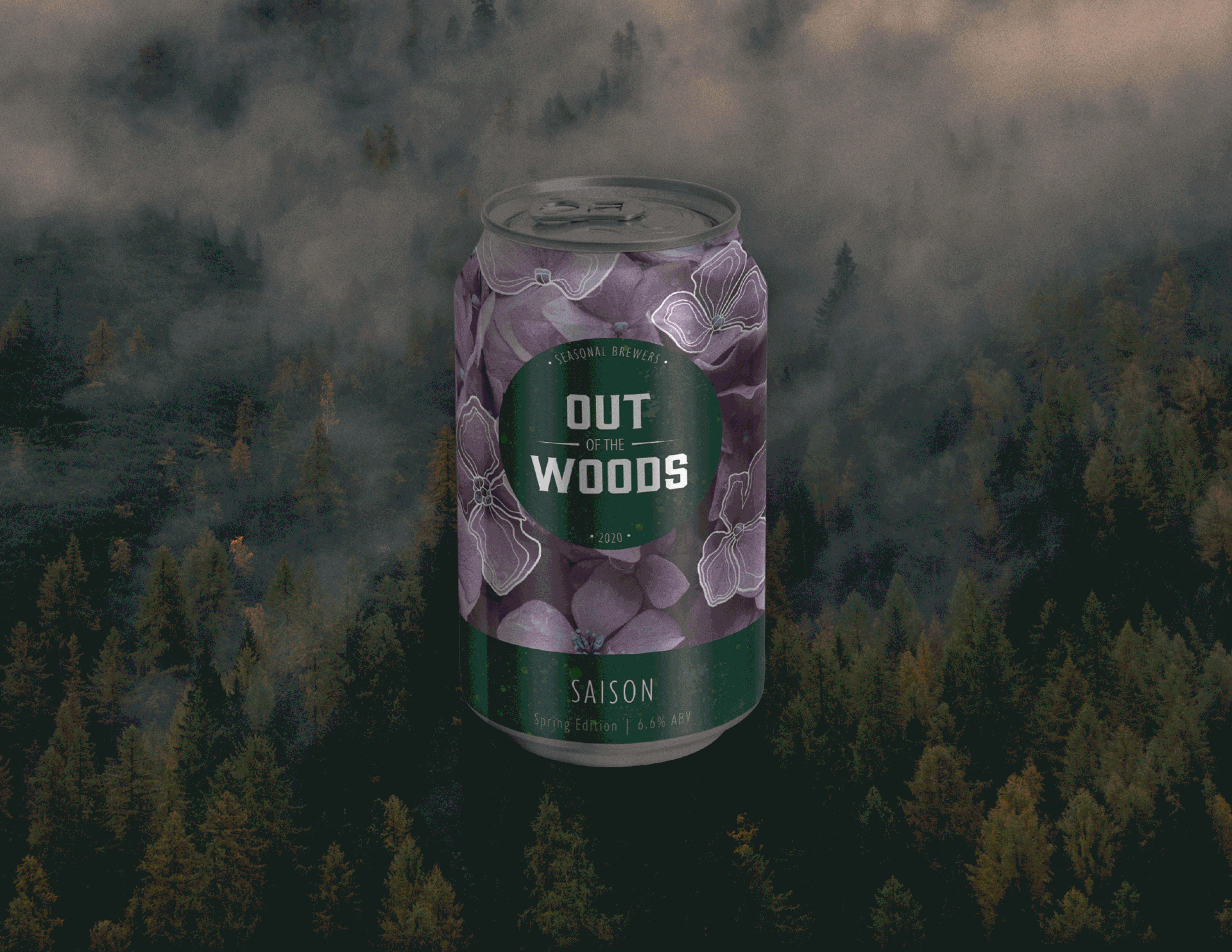 For each can, the season the beer represented had to be clear from the packaging alone without having to read the label. As craft beer is already quite a saturated market with lots of funky designs on the shelves I needed to find a way to make the design striking so it didn't get lost.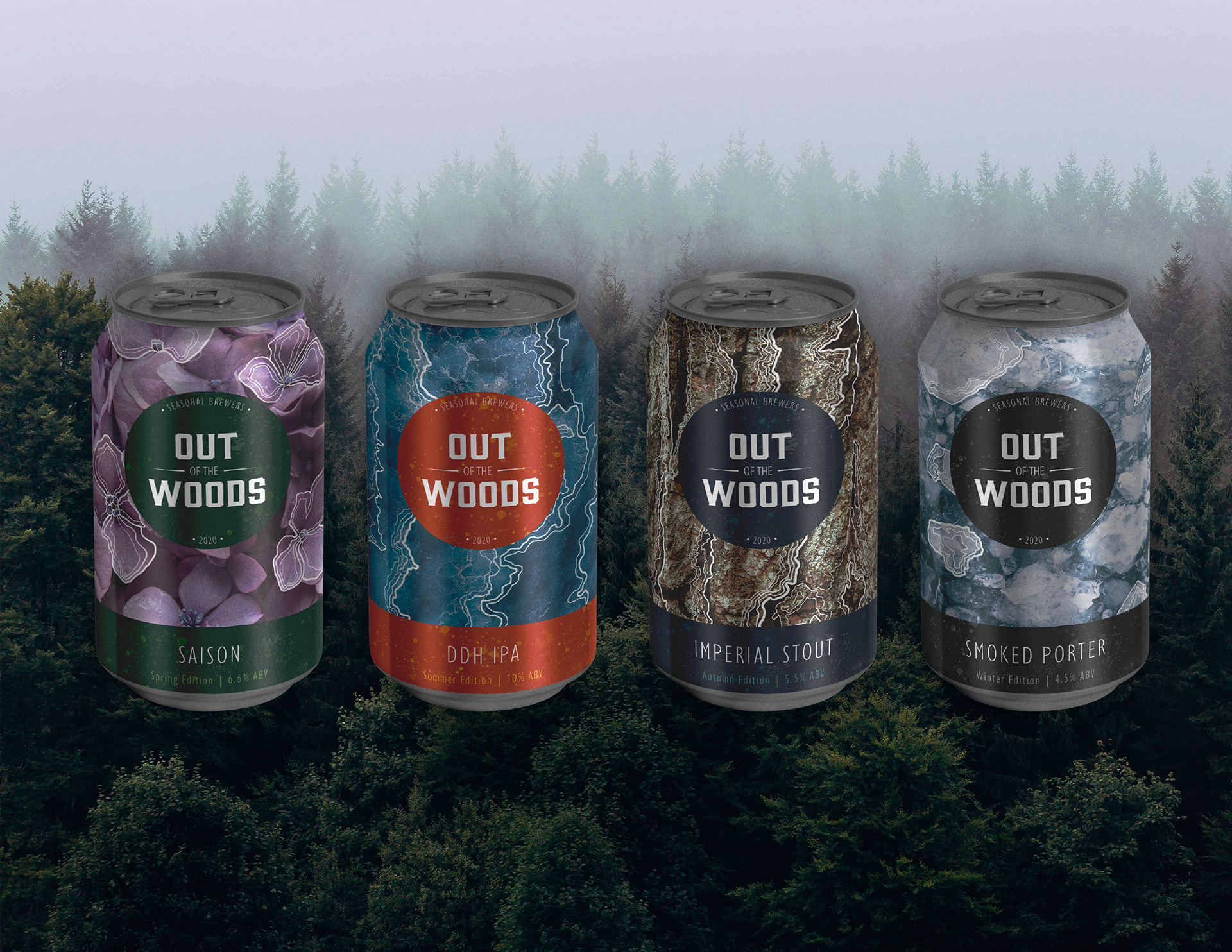 When researching pattern ideas, I thought about the organic and loose patterns you find in nature itself. I created the imagery used on each label by tracing and highlighting the patterns in the photographs used for the season. It made sense to use real photography in the packaging as no illustration or other graphic elements could better represent nature than itself. Additionally, I noticed that most competitors I saw in the shops went for more illustrative designs. Each season shares this concept and is distinguished through its own image and colour palette, but when the beers come together, they form one cohesive family.
Programmes used: Photoshop, Illustrator, InDesign.