Creating assets for a wellness expo that aims to de-clutter the minds of an anxious generation.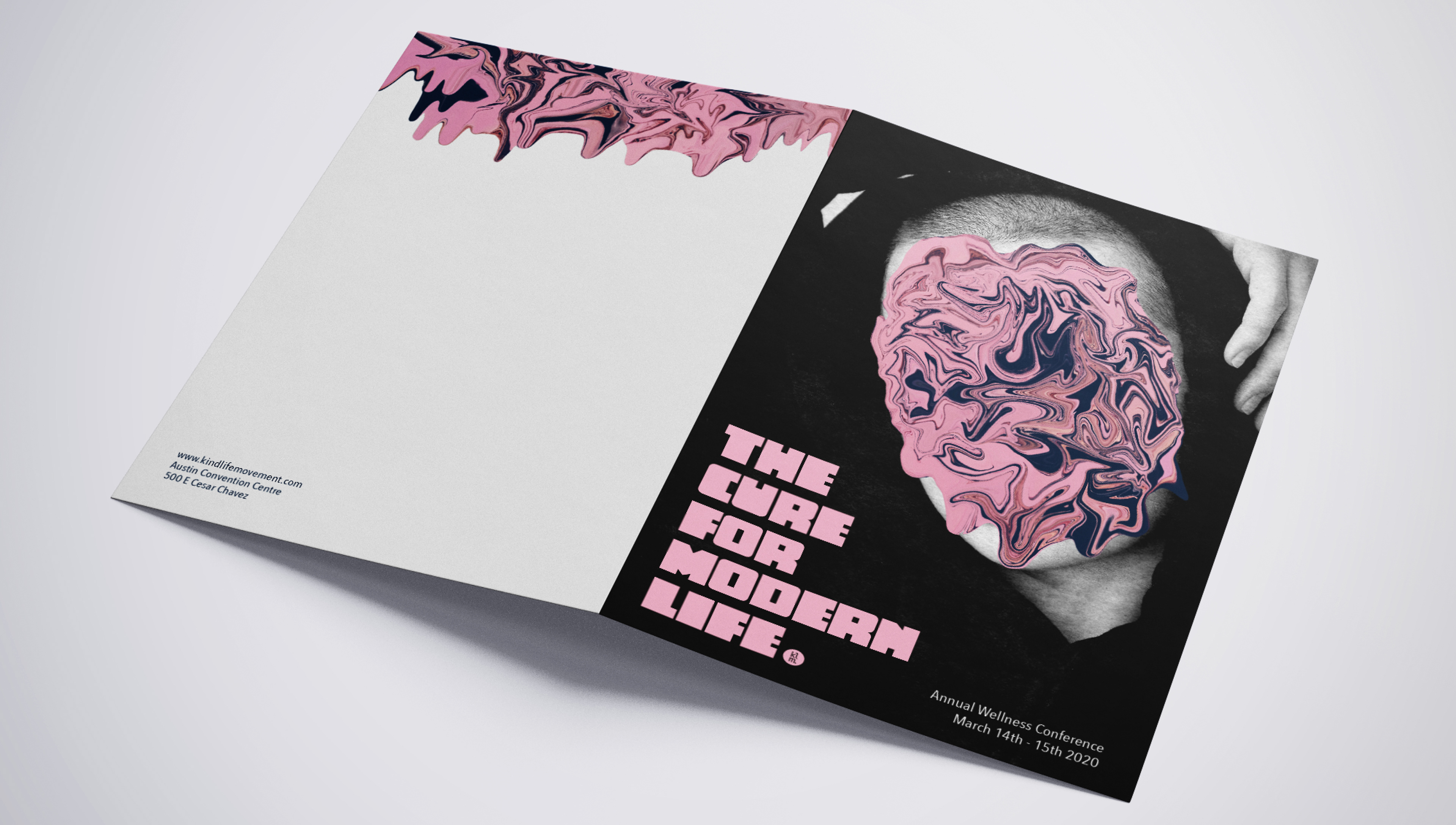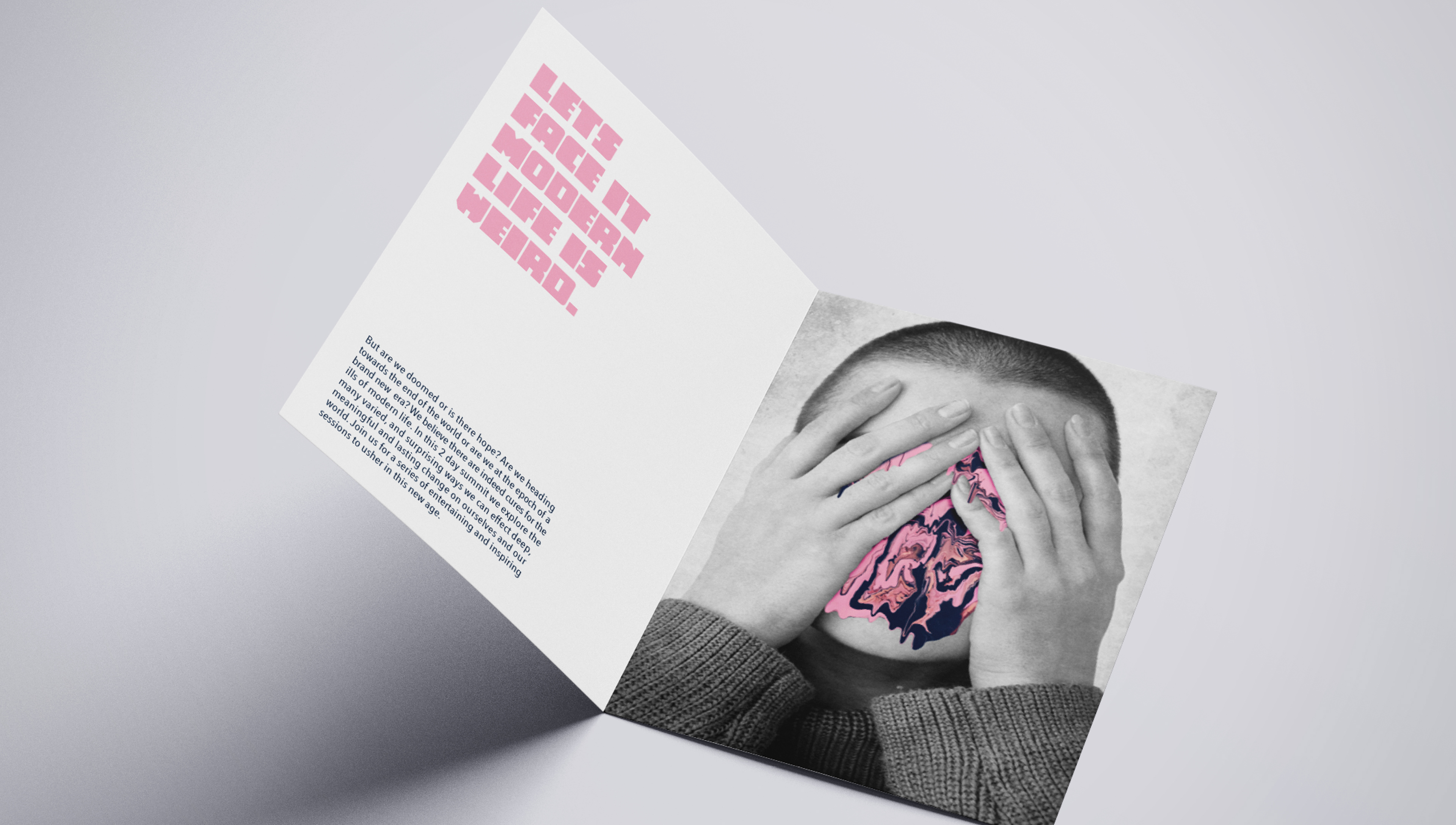 The Cure for Modern Life is a two-day summit where speakers come to give entertaining and inspiring talks about caring for your mind, body and relationships and doing this ethically without harming the planet. The branding needed to be minimalist and calming to match the theme of the event.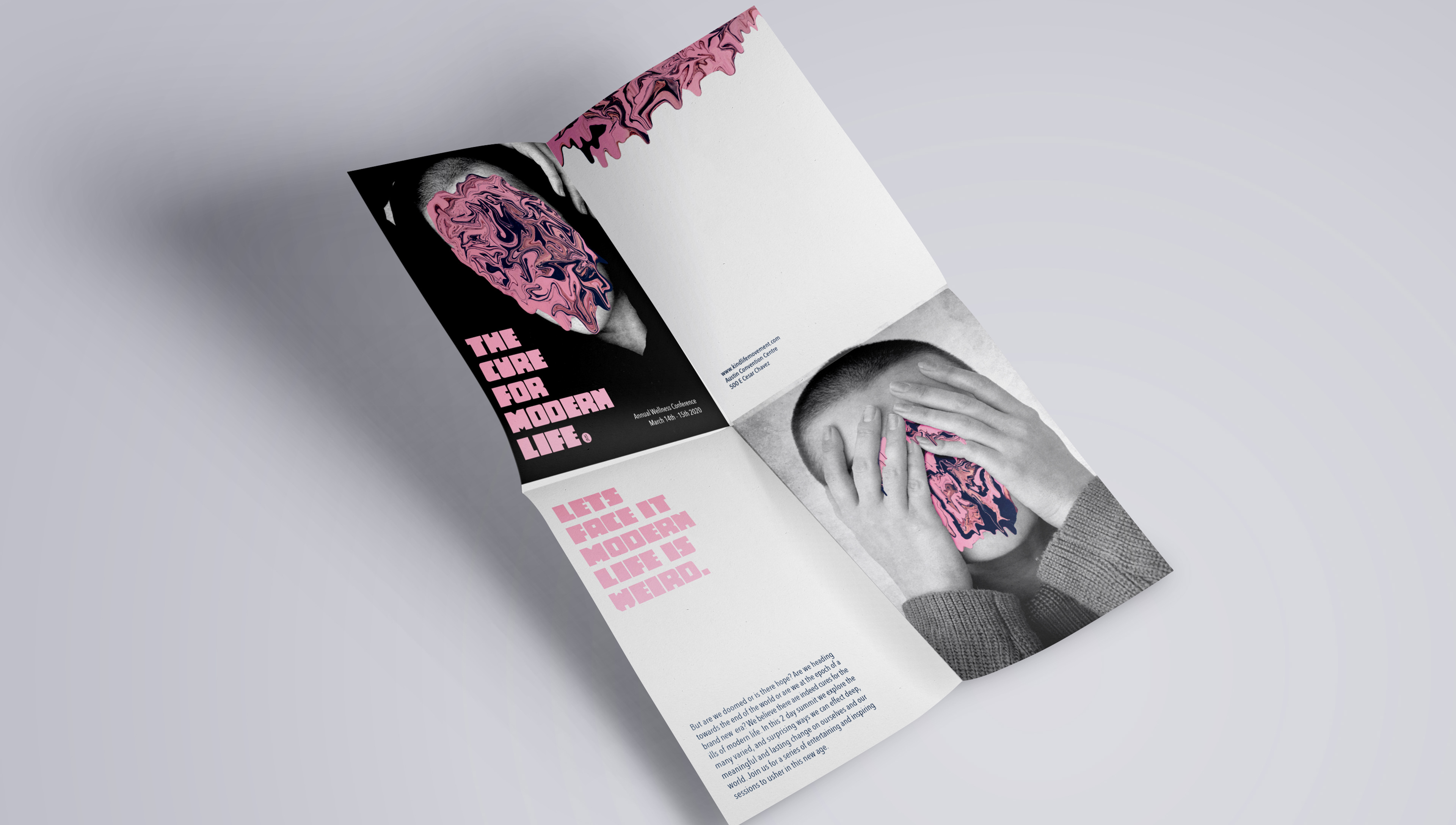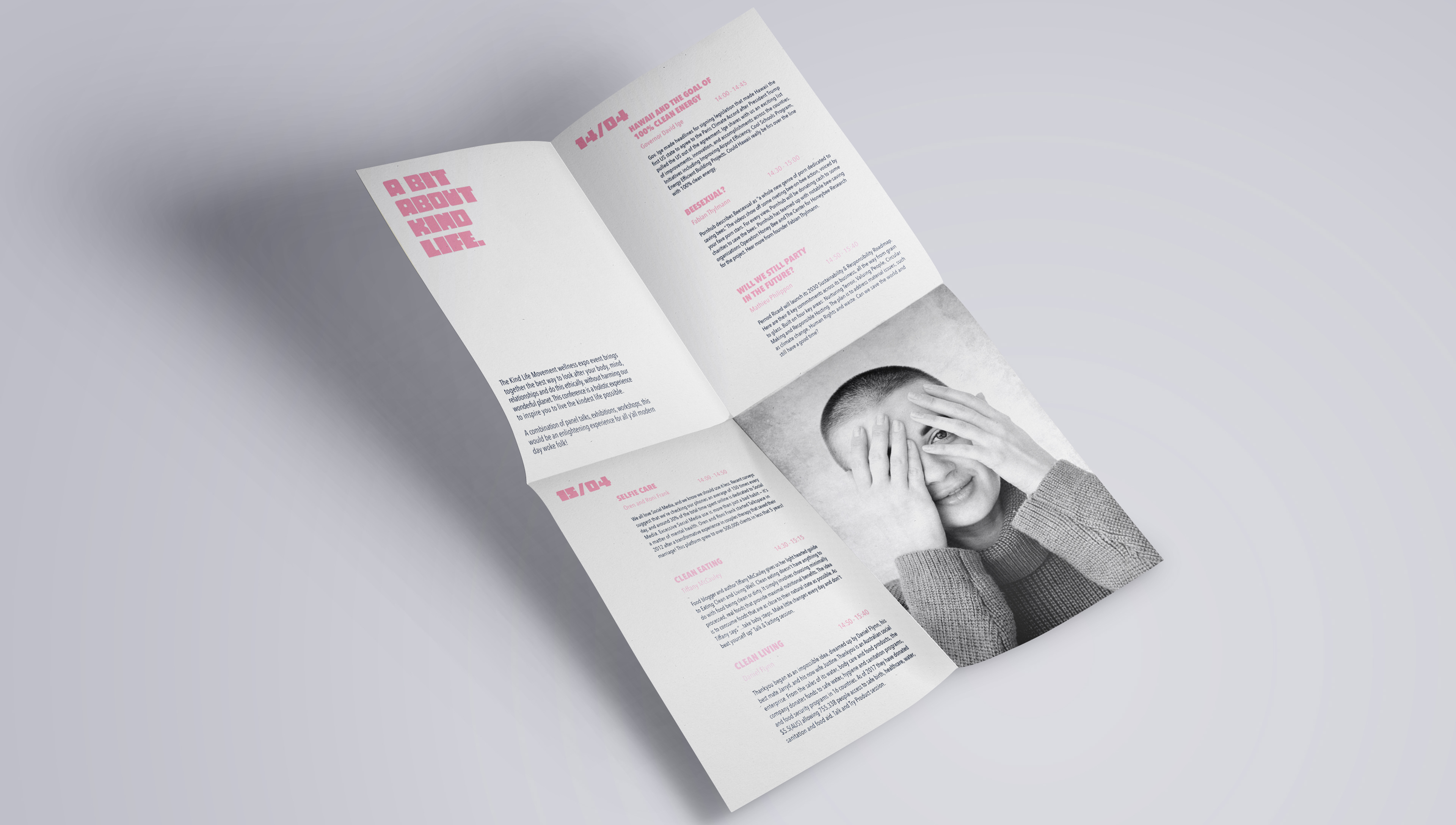 The messy paint used in the assets represents the anxiety the event aims to rid of. The woman on the front cover is completely covered, and as someone opens up the brochure, it begins to clear away. I wanted to keep the colour palette minimal, so I used only two colours and black and white photography. Making use of white space was necessary because the last thing we want is messy and cluttered layouts.